Food Service Technician
Food Service Technician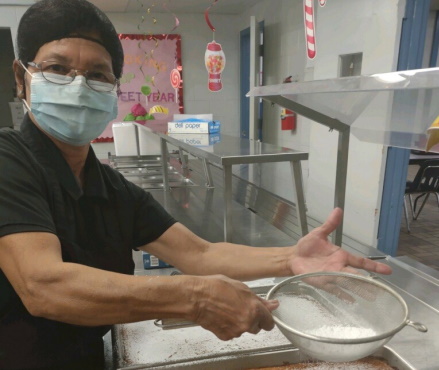 We need dependable, friendly, hardworking people to work as Full Time Food Service Trainees in our school cafeterias in Jefferson and Orleans Parishes, the West Bank, the North Shore, the River Parishes and the Houma/Thibodaux area.
New Food Service Trainees will be employed in our full-time entry-level positions (6 hours daily, 30 hours weekly). Trainees will be eligible for full benefits, including health, dental, vision, long and short-term disability, life insurance and 401k/retirement (after one month of full-time employment). Health insurance premiums for full time employees are paid at 90%. Long and short term disability and basic life insurance are paid at 100%.
Our working hours are between 6:30am and 3:00pm Monday through Friday. In order to be considered to join our incredible organization, you must be available and flexible to work these required hours at any of our cafeterias.
Position Requirements:
Must have an acceptable criminal background check and drug screen
Must be able to lift 30 pounds without assistance
Must be able to perform physical tasks such as mop, sweep and clean the kitchen, dining room, equipment and utensils
Must be able to stand for 4 hours without a break
Must arrive on time and work Monday – Friday and complete scheduled shift
Must be able to read, write, speak and understand the English language
Must be able to do basic math and measurements associated with cooking
Must be able to handle raw foods, including raw meat, poultry and fish
Must be willing to comply with all uniform and dress code requirements
Must be able to work with cleaning chemicals
Must present a neat, clean appearance
Must be able to withstand environmental extremes of heat and cold
Must be able to work at a very fast pace in a physically demanding job.